Business invitations to Russia for foreigners
Foreigners who are scheduled to travel to the Russian Federation for business purposes and need a visa valid for a longer time and with the possibility of multiple visits have to receive a business invitation. When applying to a consular office of the Russian Federation abroad in order to obtain a business visa to Russia, it is required to provide an invitation.
The costs and terms of a getting a commercial invitation for foreigners.
We offer various types of business invitations for foreigners from the countries with low and high risks of immigration:
Business invitations for citizens from the countries with a low immigration risk
List of countries
Andorra, Antigua and Barbuda, Australia, Austria, Belgium, Bulgaria, Canada, Croatia, Cyprus, Czech Republic, Denmark, Estonia, Finland, France, Germany, Great Britain, Greece, Hungary, Iceland, Ireland, Israel, Italy, Japan, Latvia, Liechtenstein, Lithuania, Luxembourg, Macedonia, Malta, Mexico, Monaco, Montenegro, New Zealand, Norway, Poland, Portugal, Republic of Korea, Romania, Saint Kitts and Nevis, Serbia, Singapore, Slovakia, Slovenia, South Africa, Spain, Sweden, Switzerland, Taiwan (Republic of China), the Netherlands, USA, Vatican.
Telex MIA
URGENT Telex MIA
Single or Double entry
1 month
17-20 business days
8-9 business days
3 months
17-20 business days
8-9 business days
Multiple entry
6 months
17-20 business days
13-14 business days
1 year
17-20 business days
13-14 business days
Business visa application
Business invitations for citizens of countries with high risk of immigration
Category 1 countries (telex)
List of countries
Albania, Bahamas, Bahrain, Barbados, Brunei, China, Costa Rica, Cuba, Dominican Republic, Ecuador, Georgia, Grenada, Haiti, India, Indonesia, Iran, Jamaica, Jordan, Kuwait, Lebanon, Malaysia, Maldives, Marshalls Islands, Oman, Palau, Panama, Paraguay, Qatar, Saudi Arabia, Seychelles, Sri Lanka, Thailand, Turkey, Turkmenistan, UAE.
Single or double entry
1 months
17 business days

8-9 business days

3 months
17 business days

8-9 business days

Multiple entry
6 months
21 business days

13-14 business days

1 year
21 business days

13-14 business days
Get a business invitation
Business invitation for a foreigner in the Russian Federation: what to consider
On our website you can apply for a business invitation – a special document issued on behalf of the inviting organization in the following institutions:
General Directorate for Migration of the Ministry of Internal Affairs of the Russian Federation (formerly Federal Migration Service)
Ministry of Foreign Affairs of the Russian Federation.
In most cases, we issue invitations for business visas on behalf of our inviting organization, already accredited by the Ministry of Internal Affairs, but we can issue business invitations on behalf of the client's company as well. If you need to receive an invitation on behalf of your company, we provide the service of pre-registering your organization with the Ministry of Internal Affairs. Accreditation with the Ministry of Internal Affairs will give your company the opportunity to legally apply and receive invitations for its foreign partners.
Travelmart offers favourable terms for organizations. Having signed a contract with us, your company will be able to not only get all the benefits of corporate services in the field of visa support for foreigners, but also get access to the whole range of services of our company: booking flight tickets and hotels, applying for visas, issuing passports, booking tours and many more.
Types of business invitations to the Russian Federation
An invitation for a business visa can be made in two ways:
Telex – an electronic invitation. The consulate receives the information about the invited person, the desired validity of the requested visa and the number of entries through electronic communication channels of the Ministry of Foreign Affairs and the Ministry of Internal Affairs. The customer receives all the necessary data to fill in the consular form via e-mail.
Sample business invitation to Russia as a telex:

Invitation to the Russian Federation for business purposes in the form of an electronic document (telex)
A hard copy on a form of the Ministry of Internal Affairs, which must be sent to the visa applicant via an international courier service. If you are acquiring it with our help, you can pick it up at our office or order the hard copy to be sent directly to the visa applicant. Attention! Since 01.10.2019 Ministry of Internal Affairs of Moscow city will send electronic type of business invitations directly to the Russian consulates abroad, the originals on a hard copies won't be issued anymore.
Sample business invitation to Russia as a hard copy:

Sample business invitation to Russia as a hard copy:
How to get an invitation for a business visa to Russia?
If you have decided on the type of invitation, the application procedure on the Visa-Russian.ru website will not take much time:
Fill out the form;
Pay for the order;
Get an invitation as a telex or a hard copy.
Issuing an official invitation for a business visa to the Russian Federation with us, you save time and guarantee your guests a successful acquisition of a Russian visa.
Invitation for Russian visa online
ADVANTAGES OF OUR COMPANY
FREQUENTLY ASKED QUESTIONS
1. What is the invitation letter and why I need it?
In accordance with Russian law for getting Russian tourist or business visa you must have an invitation letter.
Tourist invitation consists of two parts – the tourist confirmation letter ("подтверждение о приеме иностранного туриста" – in Russian) and the travel (tourist) voucher – in this documents there is necessary information which needs to apply the application for Russian tourist visa (name of travel organization, its address, reference and confirmation numbers).
Business invitation from Russian Organization is a document in Russian language – in this document there is necessary information which needs to apply the application for Russian tourist visa (name of travel organization, its address and TIN number).
2. What kind of invitation I need to get Russian visa?
If your trip is planned for up to 30 days, choose a single (or double) tourist invitation. If you would like to visit Russia several times or over 30 days – choose business invitation for six months or for one year. For most Russian consulates it's enough a copy of invitation (for Europe, US, Canada, Australia, New Zealand, Japan, China and others). Business invitation letters is appropriate only for EU, US citizens and some others. For UK citizens we can give FMS electronic invitation. (business invitation letter is not appropriate for UK by Russian Consulate rules).
3. What organizations can issue invitations for Russian visa? (IMPORTANT)
Invitations can only issue by officially tour operator which have license in accordance with 132 Russian Federal law. As you can see in a license of the Ministry of Tourism of Russian Federation (Rostourism) we are guaranteed to have the right to provide these services till 31.01.2022. This means that you are guaranteed to get a visa to Russia without any problems. (our license) Also you can check the license on the website of the Federal Agency for Tourism Don't let our highly affordable prices fool you into thinking our quality isn't good. All official tour operators provides identical invitations (the content of invitation approved by Ministry of Foreign Affairs of the Russian Federation), so the main thing with choosing a company is – valid license, price, convenient website, rush service and responsive communication
4. Is your service secure and reliable?
Our company has been providing this service since 1992, each year we prolonging our accreditation in the Ministry of Foreign Affairs. Our reference number is confirmed by Russian tourist license, which is pretty expensive in Russia by law (only the bank guarantee for tourism cost 30 million rubles per year – about 500 000 USD, also there is a lot of another fees), so we are very interested that each customer get Russian visa and recommend our service to his friends and partners.
Also for keeping high level of security our website based on https protocol – all data which we receive are well protected
5. Why are invitations of visatoruss.com have a good price?
our office is located in Moscow (yes, it's in Russia) and we do not have to pay for office rent in your country;
we work without intermediaries;
we are managed to automate some processes, resulting in savings on labor;
we have a high volumes of sales;
P.S. our service provide invitations for Europe, US, Canada, Australia, New Zealand, Japan citizens and others. For some another countries price can be higher.
6. How do get Russian visa with this invitation?
Print your invitation. Make a color photo, health insurance and other documents (a full list of documents to specify the consulate or visa application center in your country). Fill out the form on the website of the Consulate of the Russian Ministry of Foreign Affairs visa.kdmid.ru.
Specify the tourism as a purpose of your trip, specify travel company, specify the name of travel organization, address, reference and confirmation (voucher №) numbers and the hotel(s) that listed in your invitation. Visit Russian consulate or visa application center, and after 3-5 days after your visit of consulate or visa application center you can get your Russian visa.
7. Is your service trustworthy? (IMPORTANT)
Yes, and it's ok question when you visit website of company which based in foreign country and you are going to buy something. And this company is not Apple Inc, Ebay or similar. Here are the arguments that say that we are trusted and reliable company and you can check it by yourself 1. Valid license, each year we make a lot of papers, fees and reports for authorities to prolong it. In section LICENSE you can find more information about it. And here you can check it online on official website of Russian tourist authority Rostourism. Now our license is valid till 31.01.2022. 2. We use extremely secure payment providers as Stripe (for any types of cards), Apple Pay, Google Pay and Paypal. And by the way they made a strict verification of our company too before they allow to use their service for payments. 3. All your data is protected by respectable internet Security Company as COMODO GROUP.
8. Is your invitation appropriate for Airbnb, Booking.com or similar services?
If you are planning to stay in Russia in apartment of your friends, booked an apartment using Airbnb service, or hotel using Booking.com (or similar) service, or have not yet decided in what place in Russia you are going to stop, in all this cases to obtain a visa to Russia our invitation letter is appropriate for getting Russian visa.
9. Common mistakes in application form.
Most often, our customers make mistakes in the passport number, and sometimes we receive an applications with wrong e-mail. Also check your travel dates – tourist visa can be issued only for 30 days (for example 09.12.2016 – 08.01.2017 – it's 31 days). Carefully double-check all the data in application. The invitation with mistakes can rejected by Consulate.
10. How you can still help the tourists coming to Russia?
Our company are supporting with the following additional services:
registration in Moscow
transfer from the airport to your accommodation and back. The cost of taxi services in airports and hotels is 2-3 times higher than the pre-order here. Airports are located outside the city limits to 30 km.
guides
various excursions, tickets to the Bolshoi Theater, and so on.
If you need some support you can contact us.
Who can travel to Russia in 2022?
In accordance with Annex №1 of the Decree of the Government of the Russian Federation №635-R of March 16, tourists from the following countries may come to Russia:
United Arab Emirates
Citizens of Abkhazia, South Ossetia and Ukraine residing in the Donetsk and Luhansk regions are also allowed to visit Russia.
There are 2 main rules for travellers who are going to visit Russia:
— You must be a citizen of these countries or have a residence permit (or any other document proving the right of permanent residence).
— You have to enter Russia by plane and only from the territory of your country.
As for other countries, there are certain categories of citizens that can enter Russia. See the full list on the Federal Security Service website (available in Russian).
These categories are:
— diplomats and their family members;
— drivers, captains and pilots of international flights;
— foreign nationals who are family members of Russian citizens
— citizens who need to take care for their closest relatives (e.g. husbands, wives, children, mothers and fathers);
— citizens who have a residence permit for Russia;
— migrants who participate in the governmental programme;
— citizens who come for medical treatment (the documents should be issued by the Ministry of Health);
— citizens entering due to death of a close relative (death certificate and a document confirming the degree of kinship are required);
— highly qualified specialists. See the instructions for such specialists on the Federal Agency for Tourism website (available in Russian);
— residents of Baikonur and employees of companies working in the space industry.
What documents are needed for entry to Russia?
Negative COVID-19 PCR test — provide it at the customs. You must make it no earlier than 72 hours before departure.
You do not need to stay in quarantine if you have a negative test result.
A passport valid for 6 months from the date of travel.
Application form for those who are on flights to the Russian Federation for border crossing. It is to be completed prior to arrival in Russia.
Visa (citizens of 58 states are eligible for visa-free travel. See the list of these countries at the Federal Agency for Tourism website).
You must apply for it at the nearest visa application centre of your country: electronic visas to Russia are temporarily suspended.
Visa application form.
Sample for British nationals.
Sample for citizens of other countries.
Medical Insurance (Russian abbreviation: DMS). It must be valid across the whole territory of Russia and cover possible COVID-19 infection.
Proof of accommodation. Required for citizens who are nor eligible for visa-free travel to Russia.
Things you need to foresee before travelling to Russia
You need to be tested for COVID-19 in 72 hours before your arrival. The fastest way to get a test result is to do express tests. Keep in mind that they might be more expensive. The certificate must be in English or Russian. You may request a Russian translation at the clinic.
If you will show signs of fever or any other symptoms of an illness, you may be asked to re-do the test upon arrival. Set aside some cash on that — on average, the test costs 3,000 rubles (approximately 34 EUR). If the result is positive, you will have to stay for treatment.
Rules and recommendations you should follow while travelling in Russia
— be sure to wear gloves and a medical mask in public places: shops, transport, public institutions and museums;
— maintain at least 1,5 meters between yourself and people around;
— avoid crowded places;
— take a taxi instead of public transport.
How not to get COVID-19 — basic rules
Precautions The World Health Organization advises to follow:
— wash your hands thoroughly with soap, use alcohol-based hand rubs;
— wear a mask and gloves in public places. The mask must cover your nose and mouth;
— cover your mouth with a tissue if you feel like sneezing or coughing. After that, dispose the tissue immediately;
— avoid touching your face.
Stay at home if you feel unwell. If you have fever, cough and difficulty breathing, call 103 immediately.
Who can travel to Russia in 2022?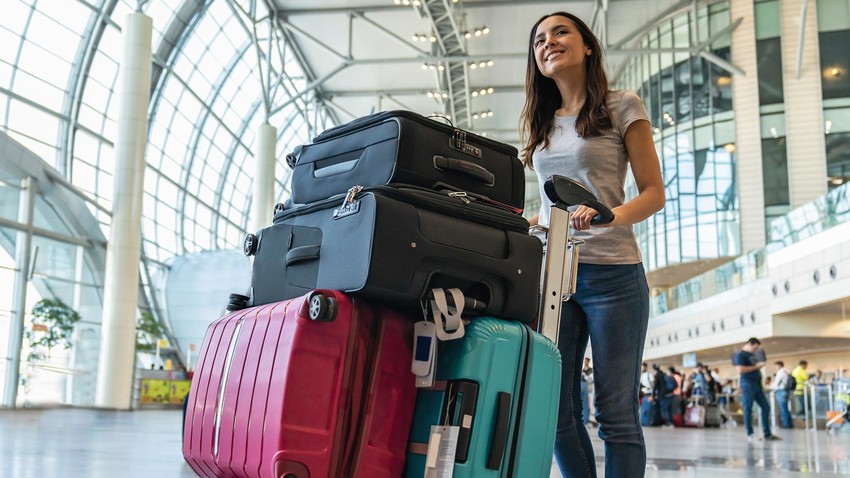 International tourism is currently going through difficult times, but the borders are gradually opening with certain restrictions. Russia is resuming air traffic with many countries and is beginning to issue tourist visas again.
Who can enter Russia?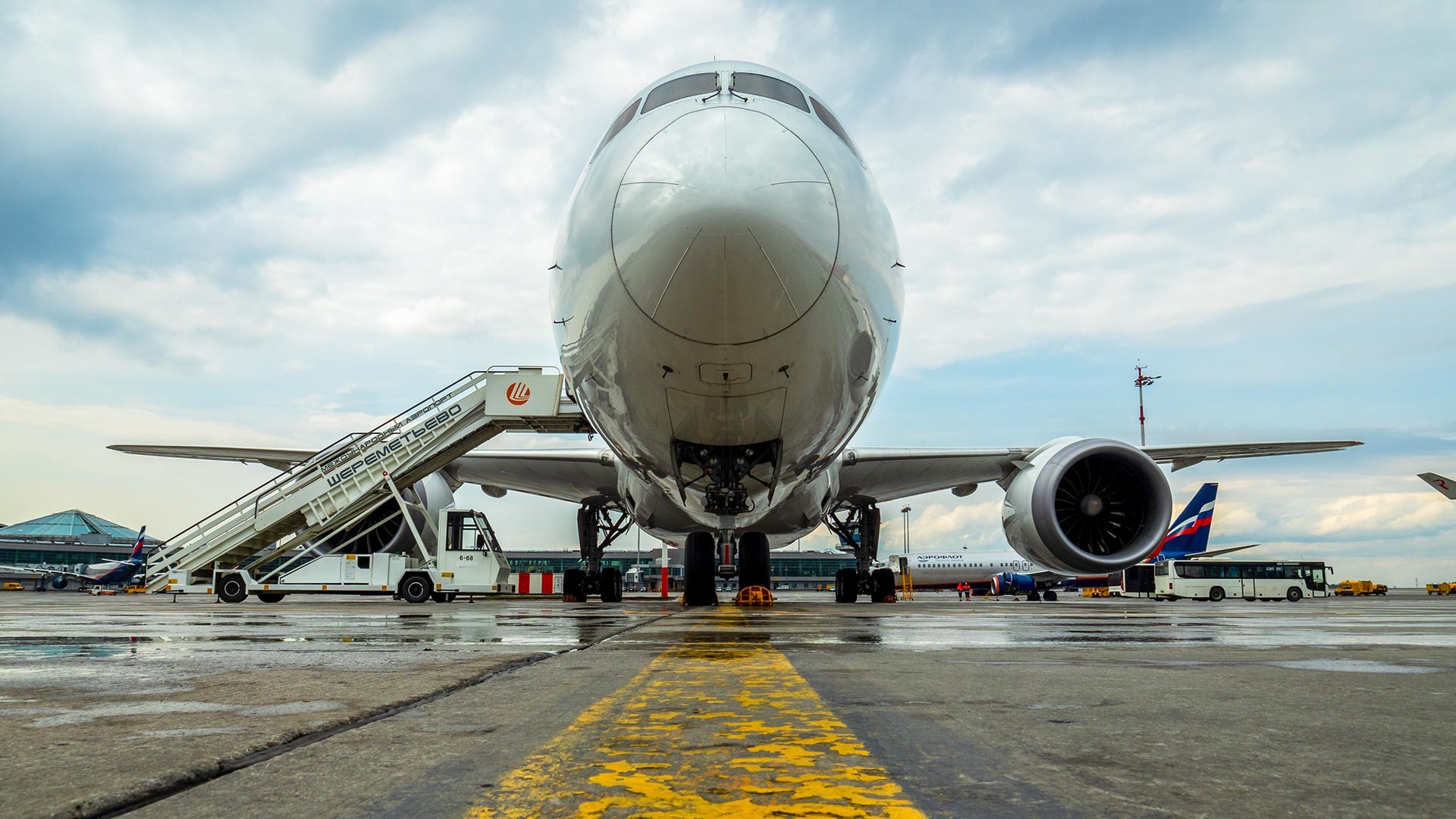 Denis Grishkin/Moskva Agency
The main document that regulates entry to Russia during the pandemic is the Government Decree No. 635-r (March 16, 2022) that is regularly upgraded.
According to this document, only certain categories of foreigners can visit Russia, regardless of citizenship: diplomats, pilots, Russians' family members, athletes to participate in competitions and specialists by invitation and foreigners with a residence permit in Russia. They can enter with any kind of transport.
Residents of the partially recognized republics of Abkhazia and South Ossetia can also enter Russia via land and railway checkpoints, regardless of the trip purpose. The main thing is that the entry must be from these republics.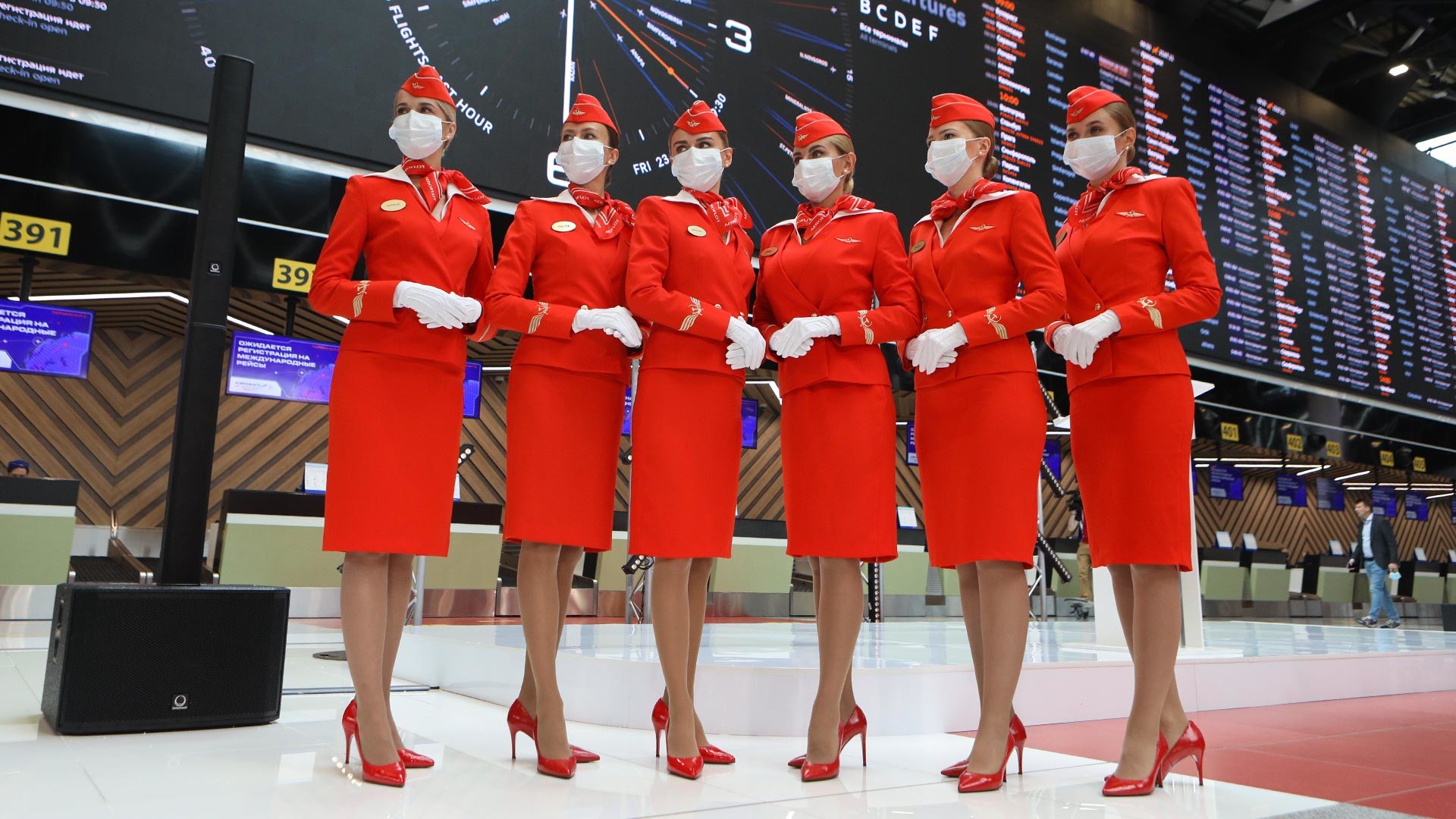 Andrei Nikerichev/Moskva Agency
However, no restrictions apply to Russian citizens: holders of Russian passports can freely return to the Motherland. Before registering for a flight, they need to fill out a special electronic form and upon arrival in Russia, they need to pass a PCR test for COVID-19 within three days and upload the results to the state services website. If they have a certificate of vaccination with a Russian vaccine, then the test is not needed. Note that foreign vaccines are not yet recognized in Russia.
Can a tourist visit Russia?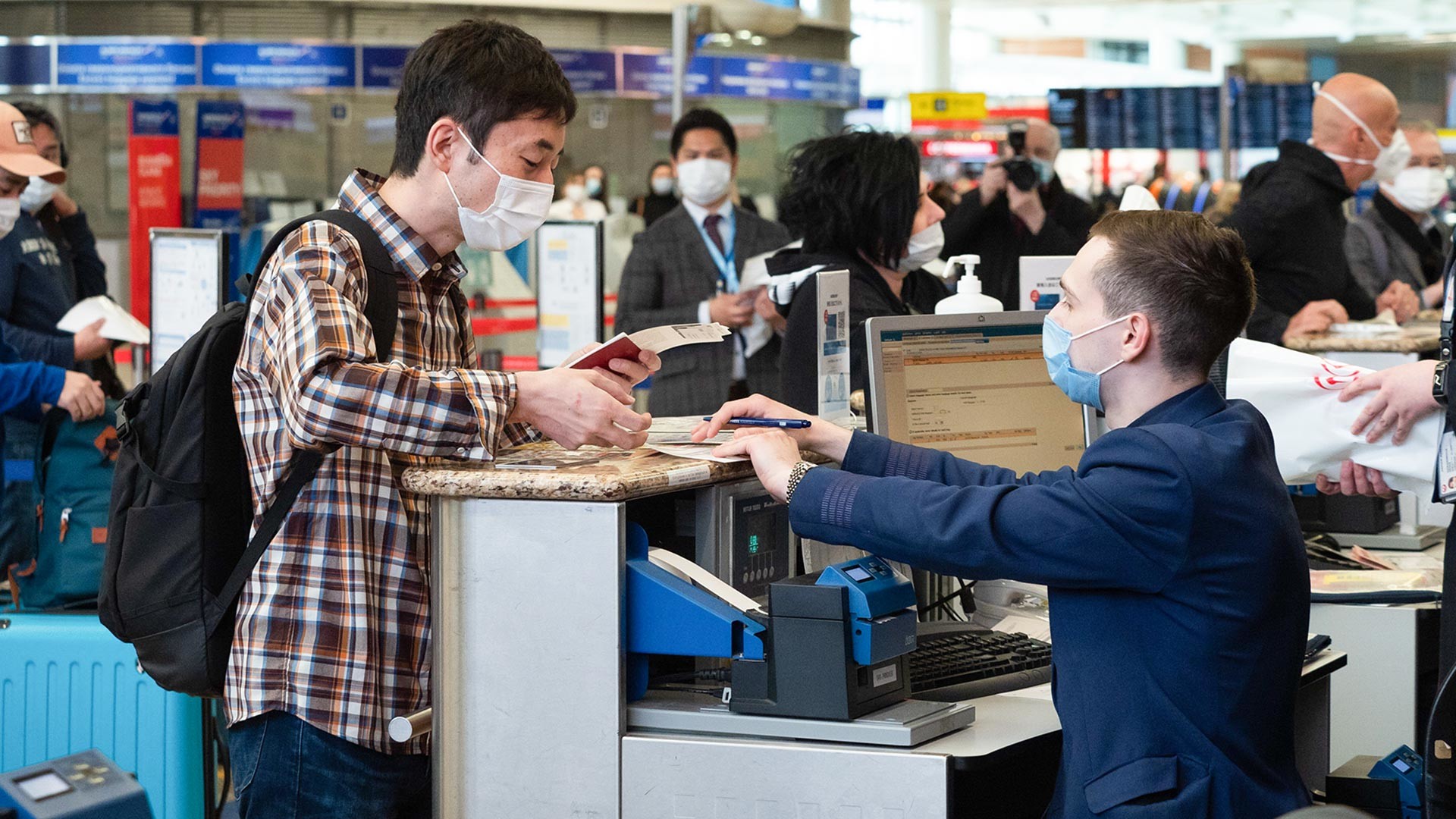 Denis Grishkin/Moskva Agency
According to the abovementioned decree, foreigners can come to Russia from those countries with which Russia has resumed regular flights, including for tourist purposes. It is important to come from that country where the visitor has citizenship or a residence permit. That is, a Turkish citizen must fly from Turkey, while a UK citizen – only from the UK. It's forbidden to enter Russia via land or sea borders (with the exception of Belarus: citizens of this state can also enter by train).
As of July 2022, the countries from which a tourist can fly directly are: Austria, Azerbaijan, Albania, Armenia, Belarus, Belgium, Bulgaria, UK, Hungary, Venezuela, Vietnam, Germany, Greece, Egypt, India, Iceland, Jordan, Ireland, Italy, Kazakhstan, Qatar, Cyprus, Kyrgyzstan, Korea, Cuba, Lebanon, Luxembourg, Mauritius, Maldives, Malta, Morocco, Mexico, UAE, Portugal, Saudi Arabia, North Macedonia, Seychelles, Serbia, Singapore, Syria, the U.S., Tajikistan, Turkey, Uzbekistan, Switzerland, Sri Lanka, Ethiopia and Japan.
To board the plane, you must provide a negative PCR test for COVID-19 (in English or Russian), made no earlier than 72 hours before entering Russia. Children under the age of two do not need to pass a test. There is no quarantine for holders of such certificates (anyway, you won't be allowed on a flight without them). Also, those arriving need to fill out a special form (sample) and have a policy covering medical expenses in the case of COVID-19.
Citizens of the Eurasian Economic Union (Armenia, Belarus, Kyrgyzstan, Kazakhstan) (and from September 1, 2022, all CIS citizens) must install the mobile app called 'Traveling without COVID-19' to enter Russia (Google Play and App Store) and enter the test results in the application.
In Russia, it is still necessary to wear a mask in public places, including on any form of public transport and shopping malls. You are not required to wear one outside.
Visa issues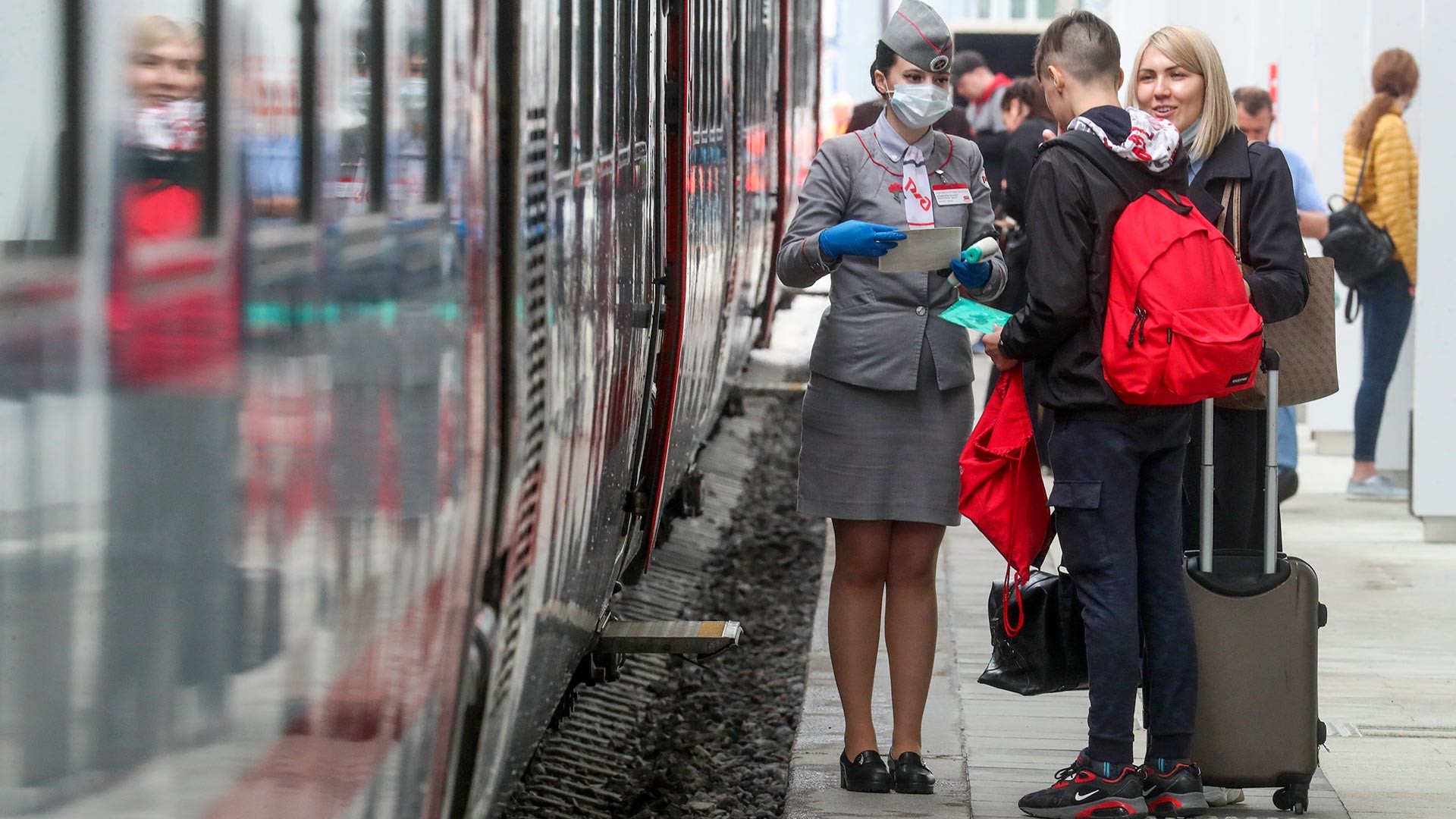 Russia has its own visa rules for each country, which can be found on the website of the Russian Embassy or the visa center of your country. If you already have a visa to Russia and you are included in the list of countries whose citizens are allowed to enter, then you can enter with this visa. If you need a new visa, then you need to apply for it at the visa center or the embassy in your country. Russia is once again issuing tourist, business and other types of visas, for countries with which it has resumed air traffic.
Note, a tourist visa will be given for up to six months, if a confirmed hotel booking is provided (the document is in Russian).
Meanwhile, citizens of 52 countries, including the EU, Japan and China, will be able to enter the country with an electronic visa, which can be issued in just four days, without the need for any documents confirming the purpose of the trip. Additionally, 72-hour visa-free entry to Russia for cruise ship passengers will, once again, come into force.
Important! In many countries, there are still restrictions on LEAVING for the purpose of tourism, so having a Russian visa does not even guarantee that you will get permission to leave your country. This should be clarified before making any trips.
All information is current as of July 23, 2022.
If using any of Russia Beyond's content, partly or in full, always provide an active hyperlink to the original material.
Russian Business Invitation Letter from organization – Online Cost
What is a Russian visa invitation from an organization?
A business visa invitation issued by an organization is a document that is the basis for obtaining a business visa, which allows to stay on the territory of Russia for up to 90 days continuously. The visa itself can be valid for up to 5 years. Business visa invitations can come in different formats. This article addresses the common types and its advantages and disadvantages. This type of document can be issued by an organization that is accredited by the Ministry of Foreign Affairs of the Russian Federation.
Russian Business Visa Invitation from an organization – Quick overview:
| | |
| --- | --- |
| Period of stay: | 90 days (up to 5 years) |
| Entries: | Multiple entry |
| Processing time: | 5-10 minutes |
| Price: | $55 USD – Get Invitation |
Other than issuing invitations to foreigners on the FMS form and via Telex, the accredited organizations have been entitled to issue invitations on their own letterheads since 2005. The accredited organizations are entitled to arrange invitations issued on their letterheads to citizens of the EU and USA. The purpose of that was to encourage the expansion of business connections between these countries as part of the legislation amendments that resulted in a simplified visa procedure.
When applying for a Russian visa at the Embassy or Consulate of the Russian Federation, citizens of the EU and USA are required to present a letter of invitation issued by an accredited company, fill out the form and pay the consular fee.
Invitations to Russia issued on a company's letterhead are only valid for those citizens of the European Union and the United States who apply for a business visa.
The main advantage of issuing this type of invitation is that it takes only 1 day to arrange, whereas invitations issued on the FMS form or by Telex would require much more time. The negative side of the invitations issued on the letterhead of an accredited company is that the inviting organization that issues the invitation does not conduct any checks to confirm the absence of violations of the Russian Federation law and expulsions from the country during the past visits. These checks will be conducted in the Consulate or Embassy after submitting the package of documents for the visa application.
Sample invitation from an organization
Get a Russian business invitation from organization
How to get Russian business visa invitation online?
We recommend the citizens of the EU, the United States, Japan and China to choose the invitation letter issued by an organization, because:
Issuing an invitation letter is cheaper than arranging an invitation by Telex or at the FMS.
It can be issued online in 5 minutes and will be sent to you by email immediately after payment.
Also, it is not required to submit the original invitation to the Consulate, which saves you the money you will otherwise have to spend on postal services for sending the original invitation.
A 3-year visa invitation and visa can be obtained with this type of invitation if the applicant has previously held two or more Russian business visas.
Consider taking these three simple steps:
Step 1:Fill out the form
Step 2: Pay $55 USD by credit card or via PayPal
Step 3:Receive your invitation on your email instantly after payment
If all documents are in order and no violations will be detected, a visa to Russia will be granted for a period not exceeding 5 years (for citizens of the EU) or 3 years (for citizens of the USA) to the applicant who submitted the letter of invitation issued on the letterhead of an accredited company.
The appearance of the invitation issued by an accredited organization may be arbitrary as it is not established by law. However, such an invitation must include the individual number of the company that issued the invitation, as well as the passport data and the requested period of validity and the number of entries of the visa. This type of invitation must be certified by a signature of the company's chief executive accompanied by a corporate seal.
Find more information about how to obtain a business visa to Russia in the Business visa to Russia for foreigners section.
What is a Russian visa invitation letter?
Those who have set their mind to make a journey to Russia might encounter certain difficulties while applying for visa. While for most of the countries booking a hotel and a return ticket will do perfectly, processing of Russian visa (unless it's a transit visa) you should get a Russian visa invitation letter – a special visa support document. Usually such document can be granted through the entity or the person who is dealing with your visa invitation process. It may be a tourist company, an educational establishment, an employing company, your friend or family member who lives there. Then you may proceed with the visa support paperwork in the nearest Embassy/Consulate of Russia. You can easily do it by yourself or pay some extra money to a local travel agent which will do it for you. Be c areful because operators may confine the travelers to a fixed route or fetch the term of their visa based on the duration of stay at the particular hotel/accommodation.
It is mandatory to remember that the terms and Russian visa type you are about to obtain should be followed at all times. Starting from the moment when you enter the territory of the Russian Federation, you will neither be able to amend your visa status (e.g. from personal one to study, from tourist one to work, etc.), nor prolong your visa period (unless you encounter unforeseen circumstances). To transfer or upgrade visa, a visitor shall exit the Russian Federation and proceed with another visa application process.
The categories of those who can invite visitors to Russia are as follows:
nationals above the age of 18 residing in Russia
citizens above the age 18 who hold other countries' nationality but are permanent residents in Russia.
entities which are officially authorized and registered by the Federal Migration Services on the territory of Russia;
travel bureaus which have their special reference number and are registered in the Unified Register of Tour Operators of the Russian Federation.
The listed documents can alter depending on why you want to visit the state. Usually, invitations are divided into such types, as personal, tourist, business, work or study invitations.
How to get a tourist visa invitation letter to Russia
Getting a tourist visa invitation letter is the most widespread and the simplest mode of acquiring an invitation, which leads to receiving a tourist visa to Russia. The tourist visa invitation letter may also be called a tourist voucher. As a rule, the tourist visa invitation consists of two papers. Those papers are: the approval for admitting an overseas visitor and the actual voucher. All the paperwork is to be filed with regards to what the legislation of Russian Federation and the Consulate requires.
A tourist visa invitation, which includes two papers mentioned above, should be presented on the letterhead of a travel agent. It is the mandatory condition for the document to be considered as valid. Here is an examplet:
title, reference number and official info of a tourist agent
foreign citizen's passport details, date of birth, citizenship, and gender
aim of journey (tourism)
number of entries and validity term specified in the invitational documents
information regarding the travel route of the tourist
accommodation location in Russia (name and address of residence)
the signature of the travel agent's chief or manager and its corporate seal
Tourist visa invitation letter to a foreign visitor implies tourist purposes and is valid at most for 30 days of staying in the territory of Russian Federation. Except the actual tourism, you may visit the country for matters of healthcare or attending entertainment and sports activities. A tourist invitation letter is presented in the form of single- and double-entry versions. Single-entry invitation allows you to visit this country once and then leave its territory when the validity term of invitation is over. Double-entry option of invitation gives you an opportunity of arriving and leaving Russia twice during the term of the invitation validity.
Business visa invitation letter to Russia
You can get business visa in the Consulate of Russia in the specific country. As mentioned in the official rules, a foreign visitor willing to travel to Russia is supposed to apply for the business visa in his/her country of residence. In any event, business visa invitation letter is certainly required to apply and get business visa. The whole process has to be performed in conformance with the Russian legislation standards and procedures. Also, you must be prepared to pay all necessary extra fees in the Russian Consulate upon the process of submitting the papers needed for a business visa. After the accepting party in Russia provides you with the business visa invitation letter, Consulate's officials stamps Business Visa to Russia on the pages of travel document.
Below are 3 ways in which you can get a business visa invitation:
By Telex channel;
through the letter from an organization;
on the FMS (Federal Migration Service) form;
Speaking of the business visa invitation letter, let us move to the FMS form as it is the most important way of obtaining a visa. The whole procedure of applying for the business visa invitation letter for a certain overseas visitor starts with filling up the application form. Having the business invitation on the FMS form, an applicant can check the legitimacy of the invitation, using automatized database of FMS of Russia. Normally you can issue a business visa invitation to Russia on the FMS form for 30/90 days. One can choose between single, double or multiple entries for a period of 180/365 days. Today, foreigners can easily obtain a multiple visa to Russian Federation even if they had never had any visas before.
Electronic business invitation letter with FMS barcode. With the advent of new technologies, the electronic mail services became one of the most popular ways of processing business invitation letters. With a simplicity and reliability of electronic letter containing FMS barcode, the whole process of visa support is much easier for foreign nationals visiting Russia for purposes of business. The application process for receiving the business invitation letter with FMS barcode has no difference from the one for a paper invitation letter. Nonetheless, obtaining a final electronic letter gives an opportunity to file an electronic version of invitation to the Consulate. In this way, it helps not to waste your time and money you spend sending paper version of the invitation letter to a foreigner. Electronic FMS looks much more attractive with its cost and convenience of issuing, in comparison with Telex.
Telex is visa support letter forwarded through the Telex channel by the MFA (Ministry of For eign Affairs) of Russia to a specific Russian Consulate based on the petition sent to the MFA of Russia by the authorized territorial or federal body.
Russian Business Visa – Brief information:
30 – 90 days (up to 5 years)
Getting a private visa invitation letter to Russia
A private invitation letter for visa can be filed only by residents who have reached the age of 18 and are permanently registered on the territory of Russia. Such citizen also has to confirm his or her material basis in order, to be able to provide the invited foreign person with placement in event of unexpected circumstances. They will be in charge of the deportation of the invited person in case when a foreigner breaks the migration laws of Russia.
In case of a private visa invitation letter, the required support paper can also be provided by the company which invites a foreigner to Russian Federation on its behalf, by means of a private visa. It's a common practice, all the purposes of visits are listed in the legislative documents of the Russian Federation. For such matters, legal entities must be registered with the FMS of Russian Federation.
The private visa invitation letter can also be issued, when a foreigner desires to come to Russia on a personal visit and doesn't have an opportunity to be invited by the Russian resident. Therefore, tourist agencies offer certain services – obtaining a private visa on their behalf or through another company.
Russian private (homestay) visa – Brief information:
Number of entries:
Single- or double-entry
Work visa invitation letter to Russia
Companies which hire overseas specialists in Russia, according to the jurisdiction of the Russian Federation, are obliged to issue all necessary documents to make the employee's stay on its territory legal (working visa). They have to obtain the company's permit – 'Permission for employment of overseas workers', as well as 'employment permit' issued to such employee.
A work visa invitation letter shall be obtained by the employing company through the FMS office. Work visa invitation serves as grounds for issuing a work visa. This type of visa is valid for 3 months. On arrival to Russia it is essential for the overseas worker to show up at the immigration office and register there within the term of 7 (seven) working days. The employer is supposed to deal with the process of visa prolongation. The contract of employment regulates the duration of stay of the overseas worker (cannot be more than 365 days).
Russian Work Visa – Brief information:
Study visa invitation letter to Russia
A study visa invitation letter can be obtained in case if a foreign national student has entered the Higher Educational institution in the Russian Federation through submitting a valid proof, such as the outcome of exams or an interview. The establishment shall assign a representative to submit a necessary set of paperwork at the Federal Migration Services. From the beginning a foreign student is supposed to come to Russia on any other visa (tourist or personal one) in order to pass all exams or interviews which are necessary to enroll to the educational establishment and only then shall they acquire a study visa.
The validity of the study visa invitation letter is 90 (ninety) days. Within these 90 days a foreign national student must visit Russia for the relevant accepting establishment to extend the visa duration for the first full year of studies.
• Not all institutions accept the copies of invitation letters. Kindly double-check with the entity or the individual handling your visa invitation process about the same, so that you could avoid any unexpected issues or delays. Such updates can be obtained from the nearest Consulate / Embassy of the Russian Federation in the country where you are residing.
• Take into consideration that an invitation letter provided by a private party (such as your colleagues or acquaintances) does not compulsory serve as a sufficiently valid supporting paper. You can't always use it for the Russian visa application. An authorised travel bureau or other company empowered by the MFA of Russia can solely provide such invitation.
Visa to Russia from USA
Invitations and visas to Russia from USA in 2022.
It was not any problem to get Russian invitation and visa for American citizens till March month of 2022 when global pandemic officially started and borders was closed.
From summer of 2022 visa restrictions in Russia for foreigners was a bit lift down but some difficults with Russian visas from USA are still actual.
Good news that Russian consulate working now in US as before from autumn 2022. So you can get your visa if you get invitation from Russia.
Lets take a look what visas now can be obtained in US to visit Russia in the beginning of 2022.
You can get private visa to Russia now if you have close relative in Russia.
Travel visas to Russia not available now.
Business visas from USA to Russia not available also.
Working visa is possible to get if your Russian job giver company can supply you with working invitation and ready to help to arrange work permit in Russia also to pay salary and pay taxes for you. So as to take all legal responsibility for foreign worker. It's a good way to go Russia now in legal and proper way.
Technical support visa to Russia also good way now. It is like business visa, but process time to get it ready is about 2 month and even more now. Its very popular visa now.
Student visa to Russia now impossible to arrange.
Visa to pilots for international air companies also possible to get now if applicant have pilot documents.
If you have Russian visa and plan to go Russia now in 2022 you must know that crossing Russian border is very hard and complicated issue. You must be ready to answer a lot of questions and your inviting Russian company also must be ready to help you to confirm your aim of visit. Otherwise you can be not allowed to come to Russia. Its very important point now!
If US citizen like to stay in Russia for long time the best way is to get permit to live here.
The main documents to start process for permit to live in Russia are:
Criminal background letter form FBI with apostile.
Medical documents.
Russian diploma or Russian language certificate.
Local Russian registration.
Legal base for TRP. It can be quota or wedlock.
You can get all documents for TRP directly from Russia if you follow this simple steps.
1) Do fingerprints. As far as I know the International Organization for Migration (IOM) in Moscow is the only organization that can do this. It looks like their office recently moved to 4, Stasovoy street. You need to make an appointment in advance and they only do fingerprints one day per week. To save time you should also print and fill out an FD-258 fingerprint card and take two copies with you to your fingerprint appointment, link below.
2) Send your completed fingerprint cards to Accurate Biometrics in USA (their address is in the link below) via DHL or other international shipping service from Moscow. On Accurate Biometric's website, print and fill out an Applicant Information Form, credit card payment form and checklist (see link below). Assuming the application form hasn't changed, select Option 3: two-day priority service and indicate where you would like the FBI report to be mailed (NOTE: you need the actual original paper report, not the web report!). Note that it needs to be mailed within the US, I had it mailed to a friend who agreed to help me.
3) Once your friend/relative in the US receives the original FBI report, have them send it to FBI Apostle Services in Washington DC to process the apostle, see web link below. You should fill out the service order form and credit card authorization form on their website and email these files to your friend/relative for them to print and include in the mailing to FBI Apostle Services, together with the FBI report. You will need to call FBI Apostle Services to tell them you want the FBI report and completed apostle sent back to you in Moscow and ask them which courier service to use and which Moscow address to indicate, and include the address in the documents return address information section on the service order form. Their customer service is excellent.
If you need russian visa or permit to live in Russia you can contact out Moscow tel or WA + 7 985 220-82-81 and we would be glad to help